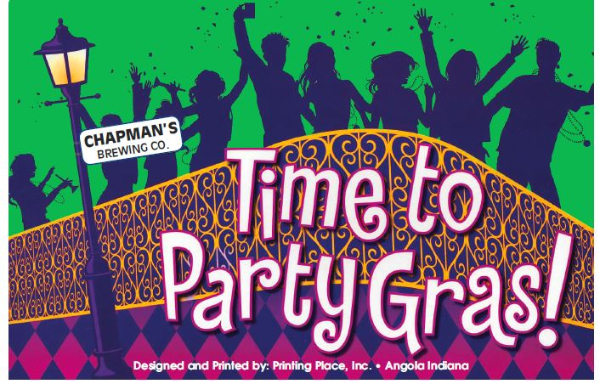 Join us for Mardi Gras!
This Tuesday Feb. 17 at 6:30 - New Orleans Buffet! Live Music!
There is simply no better place to spend Mardi Gras this year than at Chapman's!
We'll be tapping our Whiskey Barrel Aged Porter - that alone is reason to celebrate.
$25 for 2 two pints and the full buffet - Incredible beer, awesome food - Join us!
Chapman's Brewing Co.
300 Industrial Drive
Angola, IN 46703